We interviewed Craig Campbell, SEO expert and speaker of the Marketing Business Summit, who told us some useful tips about getting results with SEO activities and affiliate marketing.
What do you think about the latest Google Updates?
So regarding the recent Google updates, I've seen a lot of people scaremonger and suggest it was a medical update, but the sites I work on really didn't move at all if anything there was some minor positive movement. With Google updates, they are out to catch people who are overdoing the sketchy tactics that can be used to manipulate the search engines.
But if you are doing what you're supposed to be doing then you shouldn't see any major negative impact. I have had a lot of friends ask questions on my thoughts on the updates but the reality is I continue to do what I've always done and just get on with work and that seems to work well for me, we could all talk all day long about updates, theories and all of this stuff, but testing and getting your hands dirty is far more productive.
For those who work as SEO what are the 5 tips you can give to achieve results?
So 5 tips I can share with people who are looking to achieve results would be:
Get your foundations right first off, do an audit of your website and get all the technical elements of SEO sorted, too many people put out content and links and totally ignore the technical side of SEO, wasting crawl budget by allowing URL's that are not supposed to be indexed, being indexed, broken pages, no internal linking structure, poor site speed, no SSL and poor migrations all being problems that I frequently see. This side of SEO is as important as any other and should always be looked at.
Link Building still works, but so many people still struggle. Link building is a much talked about topic in our industry but not many people are doing it well, regardless of your strategy links still play a major factor in ranking well, whether that is posting good content that people will engage and link to, outreach, paid for links or using a PR company to build you some newsworthy links you need to ensure you do this, as your competition will also be doing this, so keep ahead of them by having a good link building strategy.
CTR Manipulation, a lot of people will probably debate or ask questions about this suggestion, but CTR as far as my own testing goes is a ranking signal for sure, it's something I've tested on a number of sites, as have many friends in the industry and I'm seeing great results and it makes sense for Google to push a website that is getting some good CTR and whether that's natural or needs a push along the way is entirely up to you but just a little out of the box suggestion here rather than the usual boring stuff.
CRO ( Conversion Rate Optimisation ) Something that you can do to help improve conversions my friend Kurt Philip from convertica.org has done well with this, its something I never bothered with too much until recently, but on over 1000 sites he has had between 30-50% increases in conversion on sites and a few other friends will happily vouch for CRO now after using Kurt for this. Good CRO will also naturally improve your CTR too which as I said before is a ranking signal in my opinion. So CRO for me is something that can be worked on with a lot of sites to get more sales alongside the SEO benefits it brings.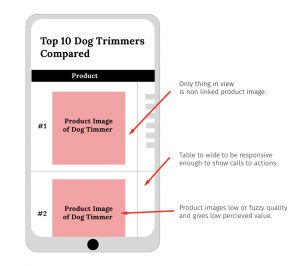 Networking and conferences, now this may seem a strange inclusion but we are all still learning and developing and there is no better place to learn where you are going wrong than spending some time with your fellow SEOs at networking events and conferences. The number of tips, tricks and advice I've picked up at these type of events is invaluable and something I would urge anyone to do. Listening to the speakers at events is one thing, but having a beer and digging deep into other SEOs experiences and thoughts can bring a lot of value to the table and I've developed my skills at these events for many years and see it as part of my ongoing development.
SEO and Affiliate: does it still work? I know you'll be showing a new case study at the Marketing Business Summit…
SEO and Affiliate marketing still very much works and it's a route I've chosen to do down as it beats doing client work whether you are a hotel affiliate or SEO tool provider affiliate if you can drive traffic to a website you will make money and for SEO's this is an easy way to build a steady residual income without having all the hassle of client work. There are many options available to affiliate marketers out there including Amazon affiliates and is something I would encourage any SEO to do. The long-term goal for most SEO's will be financial security and a stress-free life and for me getting rid of working for clients is a stress-free life and affiliate marketing works very well for me.
At your conference, I will be showing some case studies and examples on affiliate marketing and how I've personally set that side of my business up.