At the Marketing Business Summit 2018 John Mueller talked about the main 2019 SEO trends that everybody works online have to know: you can read the abstract of his talk here below or you can just watch his video.
John Mueller: 2019 SEO trends
First of all, don't forget the Mobile First: your content has to be compatible with all mobile devices and users have to read it quickly, without any problems.
The new Search Console is arriving. it will allow you to:
– Have new features & data
– Focus on problem-solving, not issue-listing
– Fix-flow for issues (tests & submits to Google)
– Inspect-URL for live testing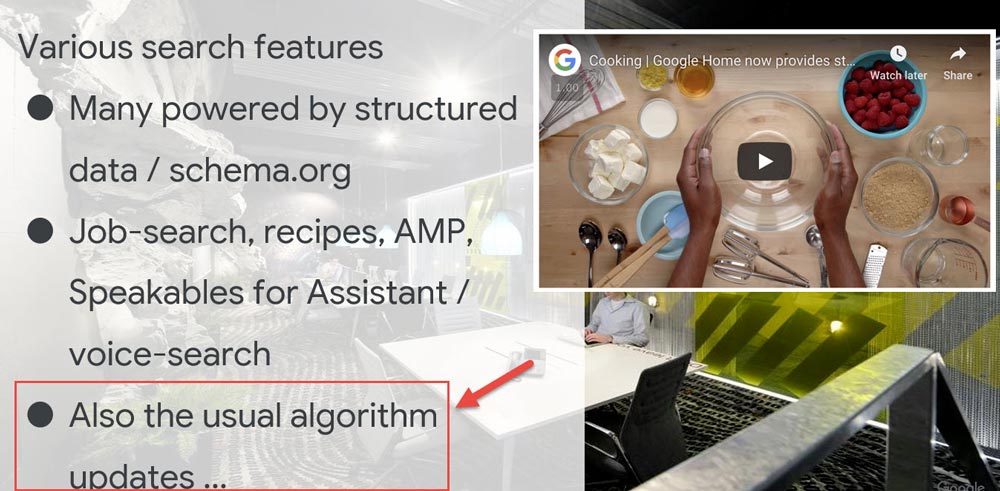 Secondly, don't underestimate the use of schema.org, AMP and news in vocal searches. John has reiterated that during 2019 some algorithm updates will take place (such as we see every year) in order to give better SERP results to users according to theirs researches.
Thirdly, use PWA & SPA  correctly for your online projects.
John has highlighted the importance of the loading speed of a website: it is important not only for SEO but also for a better user experience.

In 2019 Mobile First is fundamental: check your website health in the Search Console: the importance of Mobile is not new but several people don't care about it.
From a technical point of view, it will be important to integrate the development area with the SEO one: SEOs have to directly interact with web developers more and more.
Last but not least… Contents have to be original and well structures. When creating content, think about E-A-T = Expertise, Authoritativeness, Trustworthiness.
Conclusion
According to John Mueller, take care of this following elements for your 2019 success in SEO:
Start thinking to vocal search and try Speakables for Assistant / voice-search
Improve and optimize your website performances
Analyze every technical aspect of your website and pay attention to common elements (schema.org, canonical, hreflang)
Improve the pages structure to create original content to satisfy your clients needs
Machine Learning & AI: understand how to use these technologies
Don't forget about EAT and YMYL (Your Money or Your Life )
Watch John Mueller's video for FREE
Download it for free: write your name and best e-mail and you'll receive link to watch the video on your inbox!