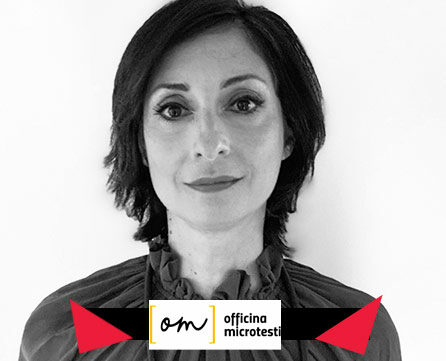 Valentina Di Michele / Content strategist, CEO @ Officina Microtesti
In his Officina Microtesti office Valentina works with clients such as RCS Corriere della Sera, Aruba SpA, IED, Sky Italia, MailUp, Sisal, Save The Children, Technogym.
She teaches UX content-driven solutions at LUISS Guido Carli, ABAQ, NABA, IED, Talent Garden. She's the founder of the Italian community Microcopy & UX Writing.
She's the author of two books on UX and inclusive writing: Emotion Driven Design (with Andrea Fiacchi, Apogeo Feltrinelli 2020) and Scrivi e lascia vivere (with Alice Orrù and Andrea Fiacchi, Flaco Edizioni 2022).